Social Media
Keep up with your clients
Reach Your Customers with Social Media. 
Many business owners don't have any idea who visits their website, how long they stay, what they view, or what brought them there.  Data is available for all these metrics, but most of us don't know where to look or how to access it.  Fortunately, in today's market climate, there are plenty of tools to help us understand what our prospects are looking for, where they're going, and how to provide what they need more efficiently.  Good metrics and analytics go a long way toward helping businesses answer these questions.  Most of us wouldn't know where to start, though.
Offsite Data
Is all your information consistent across the internet, or do you have old phone numbers, mismatched addresses, or bad website information on your profiles?  Are your social media accounts connected to your website?  If you sell online, do you know which products are selling, where the traffic is coming from, and which products need help? 
We can help! 
Let us help you turn your website data into usable, actionable information.  If you don't have any analytics set up we'll take care of that for you as well.  We'll show you where your website is performing well, and where there is room to improve.  Regular reporting and data evaluation will help you reach more qualified prospects, get them to stay on your site longer, and direct them to the information they're looking for.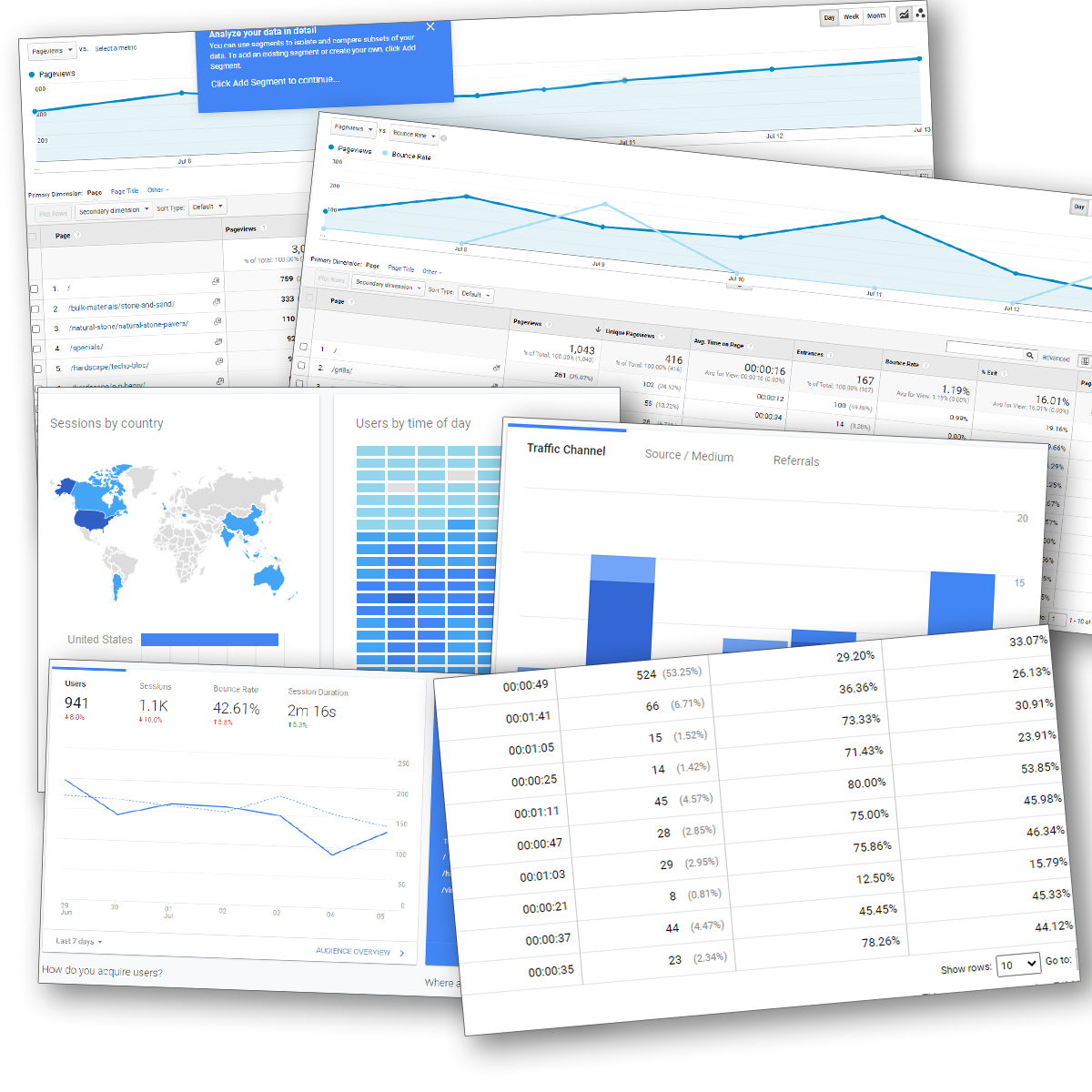 Let's Work Together
Need help?  We're only a phone call, email, or text message away.  Let's talk.