Frida's Mexican Restaurant
Website, Print
Frida's Mexican Restaurant
Frida's is a locally owned Mexican restaurant specializing in fresh Mexican food.
Website construction designed to work well on mobile devices, desktops, and tablets
Online Ordering to be implemented.
Print design for inclusion in a coupon book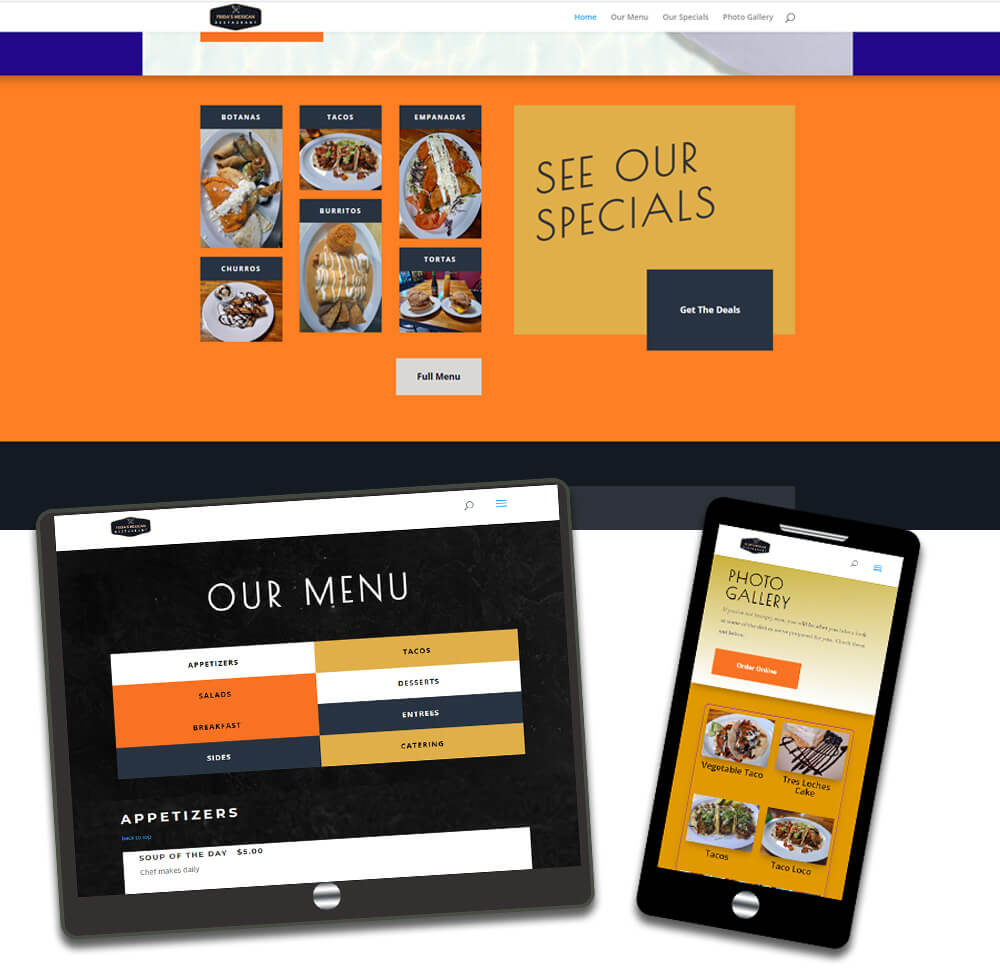 Get in Touch
Let us help you.  Call us at (215)453-BLUE(2583) or fill out the form and we'll get you started.